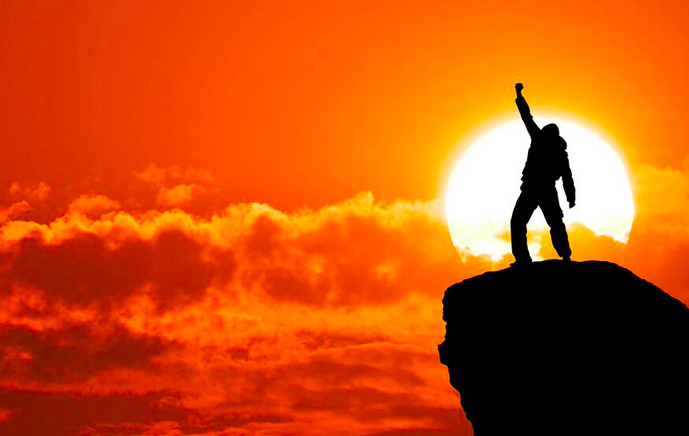 Vacation is all about relaxing…
So why on Earth is it so stressful in the weeks and especially days leading up to your dream getaway??
The unfortunate truth is, it gets worse before it gets better. The days leading up to your vacation can be some of the most stressful you've had in months. Leaving the comfort of our daily routine is actually harder than we like to admit. There's the anticipation of something new and foreign, the looming worry of something going wrong while you're there and your life is still going on without you here, not to mention the financial burden vacation can often put us in after you leave paradise. Oh and let's not forget work you may get behind on, pets that need love and attention, plants that need care, putting a hold on mail and newspaper delivery… (are you stressed yet?)
Contrary to popular belief, vacations can be stressful! However they are also necessary. It's important to give yourself a break from the stress of monotony and let loose one in a while. Vacations allow us to reconnect with ourselves, often our families and even some long lost friends. If you're doing yourself the favor and taking as break from reality for a bit, here are a few tips to make this a little less stressful.
Begin at the end and make sure you have enough resources to be comfortable when you get home. Don't shoot your post vacation buzz in the foot by by not planning ahead. You don't want to come home to a pile of bills and empty pockets. A great experience is totally worth the few extra bucks it probably costs, but don't use money you might need to pay for bills when you get home. Before you leave, pay up on all your debts so that when you get home you have some time to work a bit before they are due again. A great idea for people who have poor self control (like myself) is to leave money behind that's not accessible to you while you're away. It seems like kind of a bummer when your overall budget goes down but trust me, you will seriously appreciate it when you get home.
Pack a week before you leave. The great thing about doing this is you can make a list of the things you need before you leave. It also gives you a chance to reconsider what you are bringing and substitute them out for something more useful. As you pack, put your stuff in categories, such as clothes, makeup, accessories, shoes, socks and underwear, etc. Each item you bring must have a function and ideally, more than one function. Eliminate any items that aren't absolutely necessary. Although we all like to prepare for the "just in case" and and random possibilities, truth is, you'll make do so don't over stress about hypothetical situations (unless your travels take you to truly remote places where you cannot purchase essentials).
Try and let yourself relax. It's so easy to get all caught up in the frenzy that is trip planning. There are reservations to consider, research to do, people to call and coordinate plans and dates with, times, deadlines…the list goes on, and so should you. Allow a certain amount of time to planning, and then put it to bed for the day/night. There's no sense in downing yourself in making plans. Delegate excursions or days to other people to plan and agonize over. This gives them the chance to do some research and get excited too. Make time to do the normal things that relax you too! You have every reason in the world not to skip your favorite shows, social meetings and bubble baths. You don't have to sacrifice a lot of you time as the price for vacation time. You can fit quite a lot of planning and logistics into a short 30 minute time block – as long as you start well in advance. As you're planning for the myriad of logistics that have to be taken care of before you leave (pet sitting, etc.) don't leave it 'til the last minute. Start making your plans as soon as you've decided on the dates you'll be gone!
Take a break and meditate! Another beautiful trick for lessening stress and getting your thoughts in order is of course meditation. It's best to give yourself time to relax and recharge all throughout the preparing process. When you decide on a trip and do a little research about where you're going, take a little time to meditate on the things that excite you about the idea! Imagine what you think it will be like, dream about what you want to do while you're there. These thoughts are what will propel you through the stressful times. It's also good to take some time to meditate throughout to help you prioritize the tasks that you need to accomplish before you leave.
Give thanks. One thing I've learned to do while traveling that truly makes all the difference is consciously and consistently counting your blessings. Look around and take in all the little details that may normally get overlooked. Take in the beauty that's all around you and reflect on how lucky you are to be able to experience something so different and exotic from what you're used to. You only get one chance to live in each moment so appreciate them all. And don't forget – be thankful for the job you have that allows you time off and gives you enough to get a way.
Bon voyage!