---
Introducing the next generation of meditation
OmHarmonics was created out of the need of a modern day alternative to traditional meditation audios. As the first ever meditation audio developed using Multivariate Resonance Technology, it creates a phenomenon in the brain by exploiting binaural beat patterns than can induce an instant state of relaxation and creativity.
The search for the next generation of audio meditation was commissioned by Mindvalley. As one of the biggest publishers in the personal growth field, they represent many of its top authors and some the best-known products. As founder of Mindvalley and a self-confessed personal growth junkie, Vishen Lakhiani wanted to usher in the next generation of meditation that could be applicable to all – regardless of their experience.
To create OmHarmonics, Vishen turned to one of the pioneers of audio meditation technology – Paul Hoffman. As the creator of Success Songs, the Sonic Access program and many other accolades (including the well known theme tune for 'Have you driven a Ford lately?', Paul was asked to bring his Multivariate Resonance Technology to the meditation field.
Multivariate Resonance Technology is a proprietary sequencing of sound frequencies that are carefully sculpted to stimulate, balance and activate the four holistic intelligences. Physical Intelligence is connected to the frequencies of breathing and heart beat regulation, where the body is synchronized to clear the mind. Emotional Intelligence is connected to heart beat and heart coherence frequencies that stimulate the emotions of love, gratitude, and forgiveness. Mental Intelligence is connected to binaural frequencies of alpha and theta brainwave ranges, providing for the expansion of an open mind, and Spiritual Intelligence is derived from unitive frequencies in specific light spectra—translated to sound vibration by the law of octaves—that provide a resonant template for "presencing source."
---
On September 6th, 2011 we asked a film crew to capture the events on a single day at Mindvalley HQ.
Proudly published by Mindvalley Media.
Mindvalley spreads game-changing ideas in fields like entrepreneurship, spiritual growth, parenting and more. The kind of ideas that mainstream education often ignores.
We scour the globe for authors, trainers and visionaries with transformational messages, which we then take mainstream through our optimized marketing processes. Our mission is to touch 1 billion lives by being a new kind of publishing company: one that merges experimental technology, engaging artistry and conscious marketing to build passionate tribes around the causes we support.
Marketing is Mindvalley's first passion, our second is work culture.
We're constantly experimenting with new ways of growing, inspiring and delighting our people. For instance what happens when employees are given an hour a day to spend on their personal growth? What if company meetings are banned and replaced with "Awesomeness Reports"? How do people react to random treats throughout the week, like massages in our Meditation Room and inspiring poems on their desks?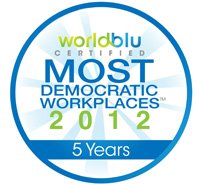 Mindvalley strives to be one of the world's top workplaces, and today we attract talent from over 32 countries. Our efforts have earned us a spot on WorldBlu's List of Most Democratic Workplaces for five years running. We recently also made the Game Changers 500 list—a selection of visionary organizations that are reinventing the world and redefining the rules of business.
We invite you to learn more about Mindvalley and join our tribe—whether it's as an author, a customer or an employee.
---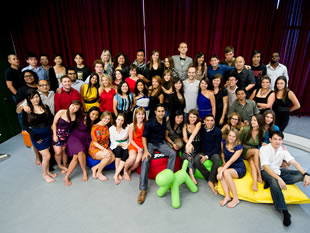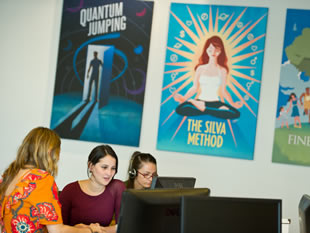 About Us
We connect authors with the internet generation. But it's our unique culture, more than anything else, that makes Mindvalley what it is. Over the past four years we've won accolades for creating one of the most unique and desirable work cultures in the world.
Planet First
We're on a mission to bring enlightened ideas to 1 billion lives. But as we do so, we place a firm emphasis on running a business in a way that's good for the world. From saving the Amazon rainforest to bringing new standards of workplace culture in developing countries, Mindvalley puts the planet first.
Careers
Imagine collaborating with some of the smartest, craziest, most passionate people on the planet… learning the freshest, most innovative ideas in the world of marketing and personal growth. Ready for a new challenge? We're hiring all year round.
---
---